Social care accommodation house Tereza, Semily
The design of the house, with regard to the spatial requirements of the structure, seeks to respect the surrounding development by measuring and settling in the field. The ambition was to design a humble unit that would integrate into the local structure and promote a harmonious impression of place.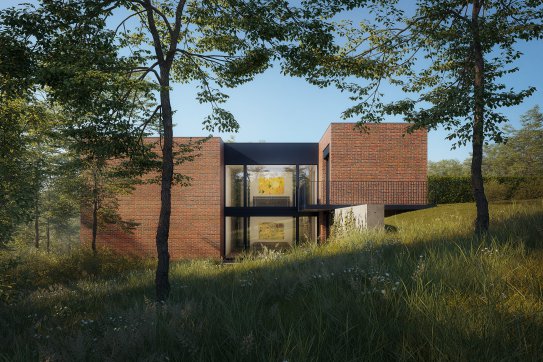 The house is embedded into the slope and from the road it looks like a single storey. The earth material chosen – the masonry on the facade, enhances the connection to the terrain. It seems to be becoming a part of it, as if it was shaping it.
Yet the form of construction is rational and structurally simple. The house is designed as triple tract, as is acknowledged even in the volume solution of the building. Individual tracts form functional parts.
More