not completed 2017, Hýskov
The southern slope property is located on the edge of the village near Berounka river, on the boundary of the Křivoklátsko protected landscape area, so the development is subject to strict restrictions.
The designed house is characterized by a flat roof following the slope of the terrain, the overlap of which, together with the steel structure of the loggia, shields the all-glass southern façade.
The interior layout of the house corresponds to the total volume and is divided into four levels graduated by half the height of the floor.
More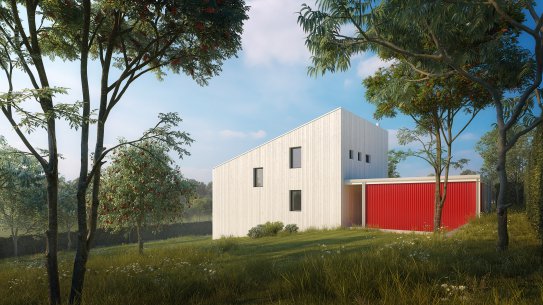 A car shelter adjoins the northern, entry side of the facility.
The white-stained wood cladding blends with the surface of the metal elements and the roofing, the only colour contrast being the bright red walls of the warehouse.
More