not completed 2017, Liberec
The detached apartment building is designed on the northern slope, near the city centre, to replace an inappropriately located and operationally and technically unsatisfactory building.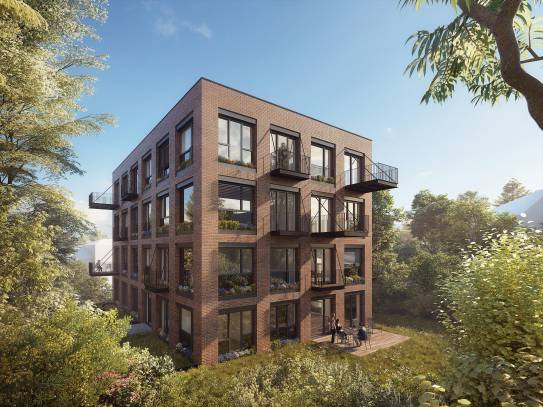 Various houses in the neighbourhood, at the interface of continuous and individual buildings, are complemented by a simple block volume with five upper floors including one retreating.
The house is located on the property boundary, with a parking basement connecting to a retaining wall lining the sidewalk. Eleven apartments are illuminated by large French windows in a regular grid, extended with terraces and different-depth balconies. The concrete brickwork is a durable, permanent coloured façade that ages favourably while resisting the dusty urban environment. The house's stark, geometric expression is contrasted by the plants in the windowsills.
More