Bell tower, Bílovice-Lutotín
completed 2018,  Bílovice-Lutotín
cooperation of locksmith Milan Tančin
photo Ivan Němec
The overall form and detail represent an obvious reference to Gothic architecture and related spiritual symbolism.
ČT art, Události v kultuře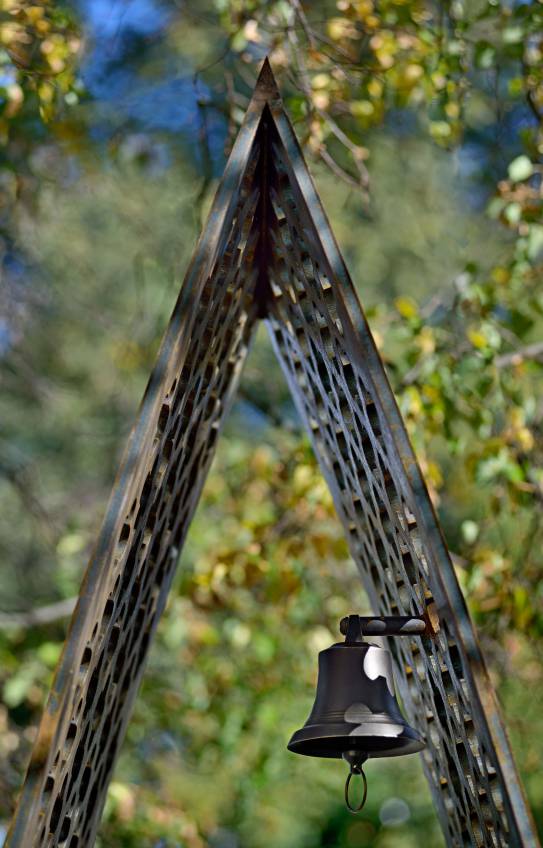 Tradition
The bell tower in the Haná village represents a contemporary sacral and artistic element situated on a picturesque village square with traditional folk architecture.
The work is located beneath a memorial linden tree, a few dozen meters from St. Florian's Chapel, against the backdrop of a heritage-listed county -- a farm building with an arched vestibuleand an upstairs granary.
More
Shape of crosses-four-leaf clovers
The open structure, in the form of a 2.7 metre high and 0.7 metre deep spiky arch, is a 15 millimetre steel sheet.
This was perforated by laser technology into a diagonally arranged cross-four-leaf pattern.
More
ČT 24, News at 4pm
TV Nova, News