Family house, České Budějovice
completed 2015, České Budějovice
cooperation Aleš Herold
photo Filip Šlapal
The investor of a luxury two-generation villa in the outskirts of the city wanted a self-accessible apartment unit with its own part of the land for grandparents, a direct connection of the living areas to the garden, as well as the enjoyment of the view.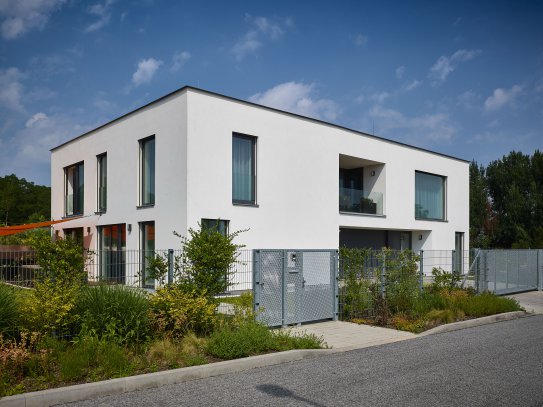 The house, which looks from the east, street side like a white block with irregularly spaced windows and a recessed entry, has a main room upstairs.
The brick house with monolithic ceilings is equipped with modern technology and offers a low-energy standard.
More
The building is partly buried in a gentle slope, so that half an atrium breached in the opposite facade is joined by an overflow wave.
The detached south-facing terrace also has a ground floor apartment, above which is a private wing with bedrooms and bathrooms.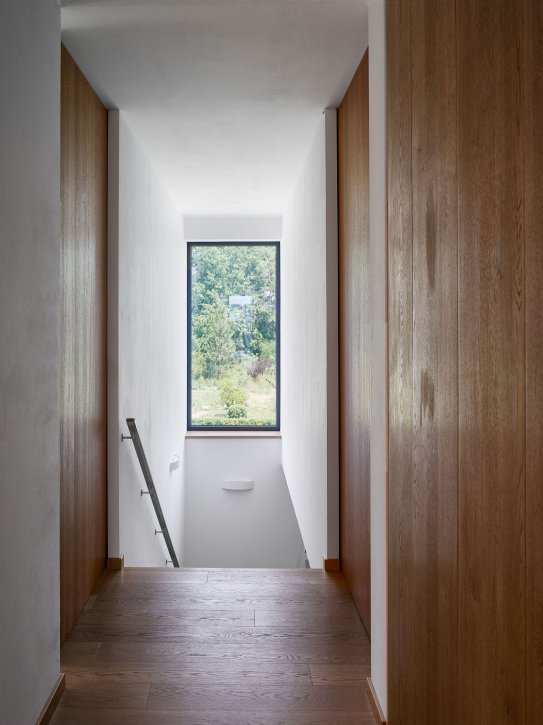 Wooden floors and built-in furniture stand out against a white background of walls and ceilings.
Both the dining room and reading room, with its generous glass, open to the city skyline.
More